Chamber of Commerce and Industry of Thessaloniki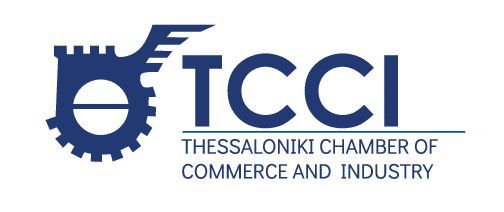 Lead Beneficiary
Experience in implementing EU projects, VB Adriatic-Ionian (BLUE_BOOST), VB Mediterranean (4helix+, WIDE, LOSAMEDCHEM,WIDER), Mediterranean Sea Basin ENI CBC (IPMED) and Greece-Bulgaria (SMART SPECIALIZATION)
The Chamber of Commerce and Industry of Thessaloniki is established in 1918. Its operation begins in 1919. The TCCI is the second Chamber in Greece in terms of size and its contribution in the development of the country until now is very important.
The history of the TCCI is closely related with that of the region: the establishment of the Thessaloniki International Fair, the modernisation of Thessaloniki Port Authority and of the Free Zone in it, the foundation of the Merchandise Stock Exchange of Thessaloniki, the operation of a middle Commercial School, the foundation of the Superior Industrial School of Thessaloniki (the current University of Macedonia).
From the beginning of discussions for the full accession of Greece to the EEC, the TCCI organises various events to promote the European Idea.
Today, the TCCI has 20 thousand active members (registered) which with their dynamic business presence have ensured the 50% of Greek exports for Thessaloniki and the greater region.
29 Tsimiski str., Thessaloniki, Greece, 54624,
09.00-14.30
Monday – Sunday
DEPARTMENT OF STUDIES AND RESEARCH
Head
DEPARTMENT OF STUDIES AND RESEARCH