GreekFashionAssociation – Thessaloniki
1st Fashion Trends Seminar
The @GreekFashionAssociation hosted the 1st Fashion Trends Seminar of the CREATIVE HUB project on Thursday, June 9th, 2022 at13.00-15.00 in the Excelsior Hotel in Thessaloniki.
More than 50 designers from fashion SMEs from Greece and Bulgaria attended the event.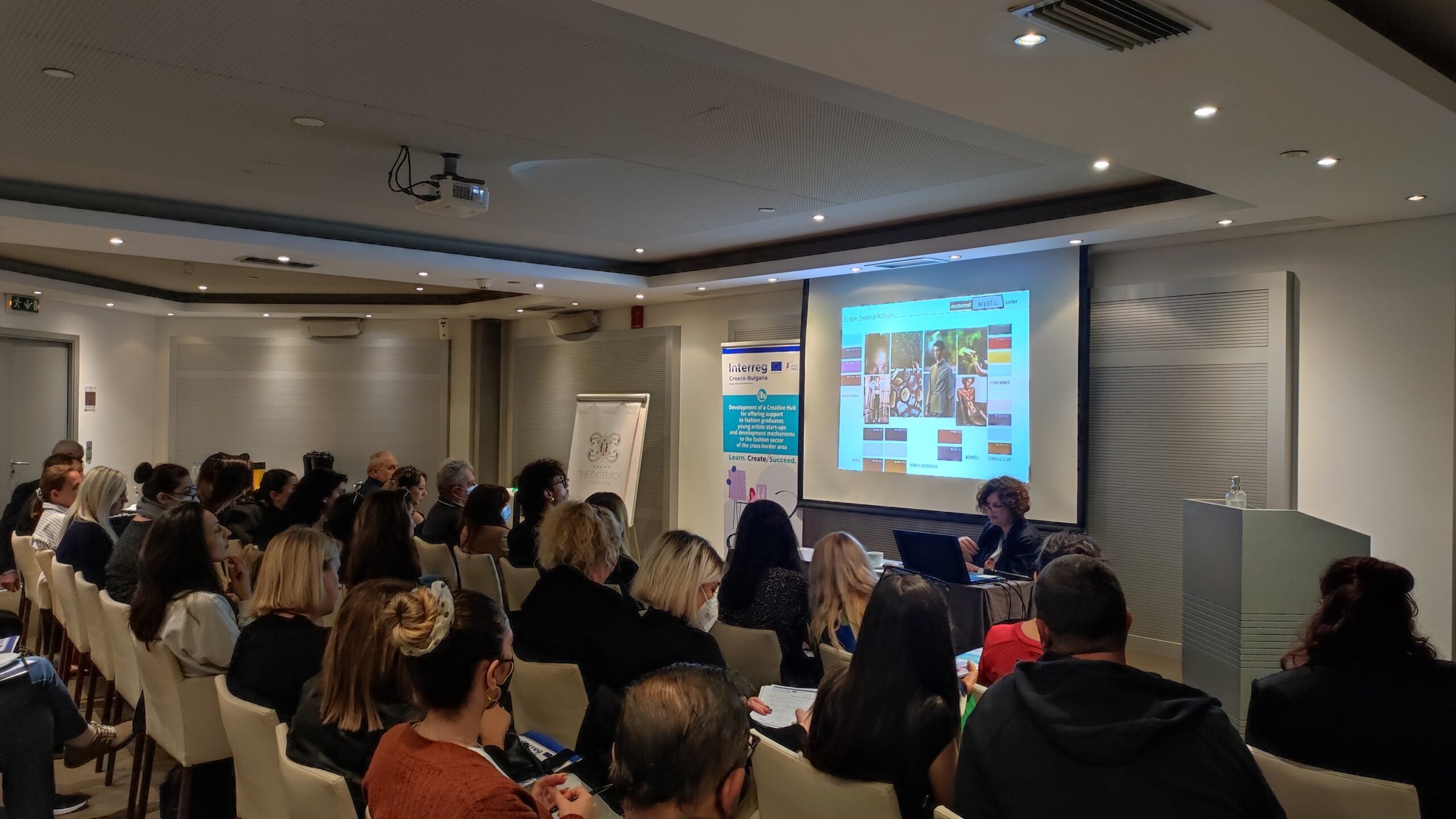 SEPEE organized succesfully the second fashion trends seminar on 20 October 2022 in the framework of the CREATIVE HUBS project.
50 people attended the seminar.
A presentation of the seasonal trends through visuals and keywords, concerning colors, materials, patterns and specific products was made by Venetia Koutsou, fashion expert/fashion design lecturer, at International Hellenic University (IHU)